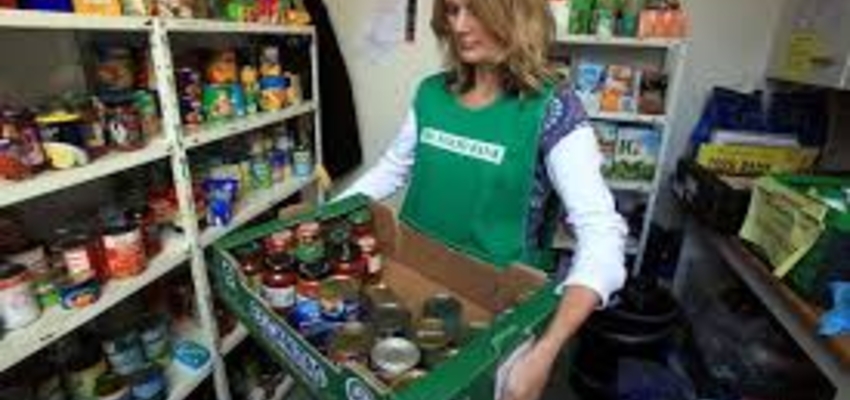 Food drive to take
place at locations throughout Rhode Island
November 30 – January 4


The Greater Providence Chamber and the
Rhode Island Rx Card (RIRx) are
teaming up in a community effort to provide valuable nourishment to Rhode
Islanders in need this holiday season.
According to the U.S.
Department of Agriculture, 14.4 percent of Rhode Islanders— or 60,800
households—are food insecure. The most severe conditions associated with hunger
are reported by 4.6 percent of our state's residents.
The Chamber and RIRx
are asking the public to donate nutritious, non-perishable food items to their
holiday food drive from November
30 – January 4 at convenient
locations across the state.
Food donations will
benefit the following community-based organizations to help them provide basic
staples for individuals and families battling hunger during the holidays:

·
Comprehensive Community Action
Program (CCAP)
·
Connecting for Children &
Families

·
Dorcas International Institute of
Rhode Island

"Hunger is an issue
that affects far too many in communities throughout Rhode Island. The Chamber
and its RIRx Card program are proud to join with local non-profits to help curb
hunger during the holiday season," said Laurie White, president of the Greater
Providence Chamber of Commerce. "Our partner organizations are doing tremendous
work to assist area children and families, and it is our pleasure to support
and further their efforts."
"Through our holiday
food drive, we hope to engage the public in making Rhode Island a better place
to live by serving those in need, especially at a time of year where many
budgets can get stretched thin," White said.
"Each month CCAP
serves over 600 families in need at our Food Bank. Many are working families,
children and the elderly. Extra food for the holidays is an even bigger
burden for families that need help. All of us at CCAP want to thank Rhode
Island RX and the Greater Providence Chamber of Commerce for organizing these
special holiday food drives and to everyone in the community helping us stock
our shelves this holiday season," said Joanne McGunagle, CCAP President and
Chief Executive Office.
Food donation sites:
Greater Providence Chamber of Commerce

30 Exchange Terrace, 4th Floors, Providence
Dorcas Place – 645 Elmwood Ave., Providence
Connecting for Children and Families – 46 Hope St., Woonsocket
(Drop off times: 6:30am-6:00pm Mon-Fri)
Walgreens Pharmacies
Walgreens – 591 Metacome Ave., Bristol
Walgreens – 1763 Broad St., Cranston
Walgreens – 1074 Mineral Springs Ave., North Providence
Walgreens – 45 Cumberland St., Woonsocket
Rite Aid Pharmacies
Rite Aid – 719 Tiogue Ave., Coventry
Rite Aid – 452 Putnam Pike, Greenville
CCAP Locations
Cranston:
311 Doric Ave.
1090 Cranston St.
848 Atwood Ave.
155 Gansett Ave.
656 Park Ave.
Warwick:
226 Buttonwoods Ave.
2756 Post Rd.
3027 West Shore Rd.
Coventry:
191 MacArthur Blvd.
Pawtucket:
172 Exchange St.
Providence:
Providence Place Mall, 31 Providence Place
Non-perishable items needed:
• Peanut Butter
• Tuna
• Canned & Dried Beans
• Canned Soups & Stews
• Canned Fruits & Vegetables
• Breakfast Cereals
• Whole Wheat Pasta
• Brown Rice
• Boxed Macaroni & Cheese
• Granola Bars
• Tomato Sauce
• Extra Virgin Olive Oil
• Instant Formula
• Boxed Cereal
All items must be unopened, in good condition, and within the listed date. Expired items are not accepted.
Learn More