54+
Years Lending a Helping Hand


400+
Number of CCAP Employees

92
Total Number of CCAP Programs and Services

40,000+
People CCAP served Last Year
At CCAP, we focus on families by offering comprehensive medical services. Our experienced staff includes physicians, nurse practitioners and other healthcare professionals who are caring, compassionate and highly skilled.
FAMILY MEDICINE
DIABETES AND CARDIOVASCULAR
DENTAL SERVICES
PATIENT NAVIGATION/CARE MANAGEMENT
SOCIAL WORK
FOOD AND NUTRITION
WIC SUPPLEMENTAL NUTRITIONAL PROGRAM 
BEHAVIORAL HEALTH COUNSELING
CRANSTON HEALTH EQUITY ZONE
From time to time everyone needs a helping hand.
CCAP offers a full range of services to help individuals and families keep a warm roof over their heads and food on the table.
EMERGENCY ASSISTANCE
FOOD BANK
RENTAL ASSISTANCE PROGRAM
LOW INCOME HOME ENERGY PROGRAM
APPLIANCE MANAGEMENT PROGRAM
WEATHERIZATION
HEATING SYSTEM REP
RI DONATION EXCHANGE
TAX PREPARATION
CCAP's Employment, Training, and Education Programs assist the youth of Rhode Island ages 14 – 24 through free education, training programs, Work Readiness and Job Placement assistance.
JOB TRAINING
TUTORING
PAID INTERNSHIPS
GED CLASSES
COMMUNITY SERVICE
SUMMER EMPLOYMENT
A BIT OF OUR HISTORY
CCAP is a private non-profit community action agency in RI that was formed as part of our nation's War on Poverty. CCAP is the largest community action program in Rhode Island providing Family Medicine & Dental Care; Behavior Health Services & Substance Abuse Counseling; Head Start & Child Care; Family Development Services; Social Services, WIC Nutrition Program, Food Bank, Home Heating & Energy Assistance employing over 340 people. Last year we touched the lives of over 40,000 Rhode Islanders.

CCAP is Hiring in ALL Areas of our Organization!

Join the Team that's making a difference in our Community!

We are currently looking to fill over 30 positions - Many positions have a signing on bonus ranging- $1,000-$5,000

Here is the list our current Job Opportunities. To find a full job description and to apply go to: recruiting.paylocity.com/Recruiting/Jobs/Details/719927

Accounts Payable Bookkeeping
09/9/2021
Doric Center

Maintenance Worker
09/3/2021
Doric Center

Site Manager
09/3/2021
Providence Youth Center

Dental Assistant
09/3/2021
Cranston FHS & Dental

Administrative Aide- Social Services
09/2/2021
Doric Center

Clinical Therapist
08/31/2021
Doric Center

Call Center Receptionist
08/27/2021
Wilcox/Warwick FHS & Dental

Work Readiness Instructor/Job Developer
08/26/2021
Providence Youth Center

Family Support Worker/Family Assessment Worker
08/24/2021
Coventry FHS & Dental

Teacher Assistant Part-Time
08/18/2021
Doric Center

Teacher Assistant
08/18/2021
Doric Center

Teacher
08/18/2021
Doric Center

Teacher Assistant
08/18/2021
Doric Center

Medical Assistant
08/18/2021
Wilcox/Warwick FHS & Dental

Registered Nurse or LPN
08/17/2021
Wilcox/Warwick FHS & Dental

Registered Nurse or LPN
08/17/2021
Cranston FHS & Dental

Registered Nurse
08/17/2021
Cranston FHS & Dental

Dental Assistant
08/13/2021
Coventry FHS & Dental

Molar Express Dental Assistant
08/13/2021
Cranston FHS & Dental

Dental Hygienist
08/13/2021
Cranston FHS & Dental

EHS Teacher
08/12/2021
Doric Center

Coordinator Learn to Earn
08/5/2021
Providence Youth Center

Billing Specialist
08/4/2021
Cranston FHS & Dental

Medical Referral Coordinator
07/29/2021
Wilcox/Warwick FHS & Dental

PARENT EDUCATOR
07/27/2021
Doric Center

Medical Assistant
07/26/2021
Cranston FHS & Dental

Transitional Supportive Housing Specialist
07/23/2021
Doric Center

Dentist
07/1/2021
Wilcox/Warwick FHS & Dental

Dentist
06/24/2021
Coventry FHS & Dental

Nurse Care Manager
05/27/2021
PCP/Warwick FHS $1,000 Sign On Bonus

Registered Nurse Quality & Compliance
05/26/2021
Cranston FHS & Dental

Psychiatric Nurse Practitioner
05/26/2021
Cranston FHS & Dental ... See MoreSee Less

WE ARE HIRING…. With a $1,000 sign on bonus for external applicants - we are looking to hire a Maintenance Worker in Cranston, RI

CCAP Mission Statement - To empower all people and communities, challenged by poverty as well as social and cultural barriers, through advocacy, education, and access to high quality health and human services.

JOB SUMMARY:
Responsible for ensuring buildings are in clean orderly condition and tend furnace, air conditioner and boiler to provide heat, cool air and hot water; to perform minor repairs to all CCAP properties.

REQUIRED QUALIFICATIONS:
• Carpentry skills
• Must pass BCI (Bureau of Criminal Investigation)
• Annual TB test
• Valid driver's license and proof of liability insurance

Physical Effort / Environment:
The physical demands described here are representative of those that must be met by an employee to successfully perform the essential functions of this job. Reasonable accommodations may be made to enable individuals with disabilities to perform the essential functions. The employee frequently is required to use hands, fingers, handle or feel objects, tools or controls and reach with hands and arms. The employee is occasionally required to stand and walk. The employee must occasionally lift and / or move up to 25 lbs. Specific vision abilities required by this job include close vision, distance vision, color vision, peripheral vision, depth perception, and the ability to adjust focus. The environment is a clinical business office environment. Potential exposure to blood borne pathogens, respiratory diseases and other infectious diseases, and other biohazardous material requiring universal standard precautions. Transportation is necessary.

Work Schedule Demands:
This is a full-time position (unless determined differently by the Director).

KEY RESPONSIBILITIES:
• The following responsibilities are not meant to be all-inclusive and may be expanded or adjusted to meet component needs. Due to the nature of the work and level of responsibility, this individual maintains a flexible schedule, which may include evening hours and hours beyond a regular workweek.
• Ensure all office space and hallways are kept clean.
• Maintains building; performing minor and routine painting, plumbing, electrical wiring and other related maintenance activities.
• Requisitions tools, equipment and supplies.
• Notifies management concerning need for major repairs or additions to lighting, heating and ventilation equipment.
• Cleans snow and debris from sidewalk.
• Mow's lawns, trims shrubbery and cultivates flowers.
• Transports small equipment or tools between departments.
• Other duties as assigned.

CCAP is dedicated to the goal of building and maintaining a diverse and inclusive workforce committed to caring for patients in a manner that is respectful of cultural difference. We are an equal opportunity employer and all qualified applicants will receive consideration for employment without regard to race, color, religion, gender, sexual orientation, gender identity, national origin, disability status, protected veteran status, or any other characteristic protected by law.

Our Benefits
Our comprehensive benefits package includes 403(b), health insurance, vision and dental insurance, flexible spending accounts, health reimbursement accounts, tuition reimbursement up to $1,000 annually, Employee Assistance Program, generous vacation, sick and personal days, and 12 paid holidays for all full-time and some benefits are included for part-time employees.

For more information about this position or to apply on line, go to: recruiting.paylocity.com/Recruiting/Jobs/Details/713174
or call 401-562-8352. ... See MoreSee Less
Load more
All @CCAPORG Health Centers and Offices will be closed Monday, September 6, 2021 in observance of the Labor Day Holiday.

All of us at CCAP would like to wish everyone a very happy and safe Labor Day!

WE ARE HIRING
Family Support Worker/Family Assessment Worker
Coventry, RI
WE ARE HIRING….with a $1,000 bonus!!! (existing employees not eligible for sign on bonus)
For a complete description of this job CLICK LINK: https://recruiting.paylocity.com/recruiting/jobs/All/b7fb224f-d38f-4191-9436-ae38508eb809/Comprehensive-Community-Action

All CCAP Health Centers and Offices will be closed on Monday, August 9, 2021 for a summer day off!

All of us at CCAP are hoping you and your family are have a good summer! StaySafe.

Load More...
Bright futures for children begin with great child care both at home and away. CCAP offers programs for children and their parents that focus on early childhood education and development, mental and physical health, safety, nutrition, family engagement, and parenting.   We are NOW accepting applications for the 2020-2021 school year!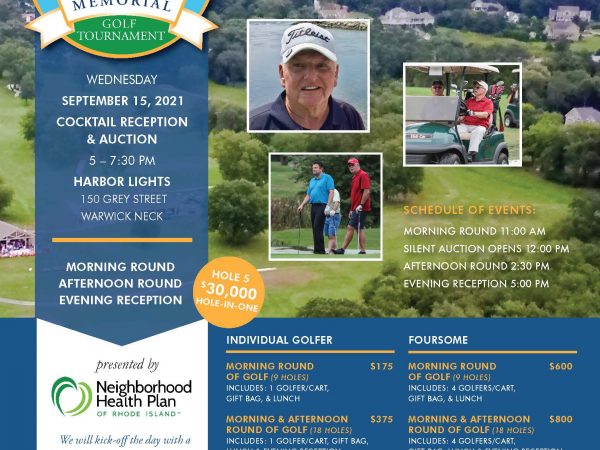 WEDNESDAY, SEPTEMBER 15, 2021. COCKTAIL RECEPTION AUCTION - 5 – 7:30 PMHARBOR...
Our sincerest thanks to the many individuals, companies, and organizations who have donated to our organization! You can make an online donation or you can mail a donation to:
CCAP Development Office
Attn. Lee Beliveau, Vice President of Development
311 Doric Avenue
Cranston, RI 02910
Last year, CCAP provided $1.1 million in uncompensated services. Your kind donation assists CCAP in lending a helping hand to those in our communities who are in need.
Any donation, in any amount, is appreciated. Thank you for your consideration!