CCAP COVID-19 UPDATE
Dear CCAP Community,
Because the safety of our community and staff are our priority, Comprehensive Community Action remains open to serve the needs of our community.  We continue to follow the guidance of the CDC and the RI Department of Health. As information is updated, we will adjust our workflow and access as appropriate.
We are assessing our operations to ensure the safety of our staff, patients, clients and volunteers.  Out of an abundance of caution we are limiting access to all of our facilities.  Visitors who are ill are asked to stay home and call our offices for information and service.  If someone comes to our facilities with symptoms, they will be asked to leave and to call us.
We will no longer hold meetings with over 20 people in attendance.  Preference will be to hold all meetings electronically.  Staff will no longer participate in meetings with over 20 people expected to attend.
If you receive service from CCAP in our Home visitation programs, you will be contacted by your case worker to ensure you are healthy and asymptomatic.
Our Health Centers remain open to care for our patients.  However, all symptomatic patients asked to call first and not to come in.
In the event that we would have to modify or cancel our services, we will issue notifications on our website (comcap.org), and via email and our social media, including Facebook and on Twitter (@CCAPORG)
We all need to work together to keep each other safe and healthy. If you have any questions about the Coronavirus, please visit the Center for Disease Control website: www.cdc.gov/coronavirus
Sincerely,
Joanne McGunagle, President and CEO of CCAP
Related Posts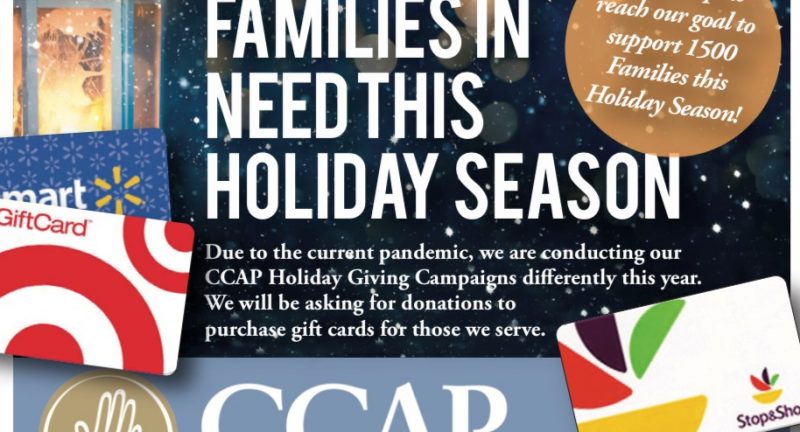 Due to the current pandemic, we are conducting our CCAP Holiday Giving...
Everyone feels low from time to time, so it's not always easy to know when it is...