Dear CCAP Community,
Because the safety of our community and staff are our priority, Comprehensive Community Action remains open to serve the needs of our community.  We continue to follow the guidance of the CDC and the RI Department of Health. As information is updated, we will adjust our workflow and access as appropriate.
We are assessing our operations to ensure the safety of our staff, patients, clients and volunteers.  Out of an abundance of caution we are limiting access to all of our facilities.  Visitors who are ill are asked to stay home and call our offices for information and service.  If someone comes to our facilities with symptoms, they will be asked to leave and to call us.
We will no longer hold meetings with over 20 people in attendance.  Preference will be to hold all meetings electronically.  Staff will no longer participate in meetings with over 20 people expected to attend.
If you receive service from CCAP in our Home visitation programs, you will be contacted by your case worker to ensure you are healthy and asymptomatic.
Our Health Centers remain open to care for our patients.  However, all symptomatic patients asked to call first and not to come in.
In the event that we would have to modify or cancel our services, we will issue notifications on our website (comcap.org), and via email and our social media, including Facebook and on Twitter (@CCAPORG)
We all need to work together to keep each other safe and healthy. If you have any questions about the Coronavirus, please visit the Center for Disease Control website: www.cdc.gov/coronavirus
Sincerely,
Joanne McGunagle, President and CEO of CCAP
Learn More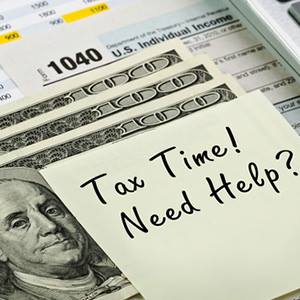 CCAP's VITA Preparation Assistance Program is a free Tax Assistance service for low-income workers.
CCAP serves as a Volunteer Income Tax Assistance (VITA) site from January 27th through April 15th. We provide FREE tax preparation for individuals and families earning less than $60,000.
Last year, CCAP's VITA program filed over 1000 federal tax returns, helping Rhode Island families receive $2 million in refunds without any cost. Our volunteers are trained and certified by the IRS and will help you file your federal and state income taxes. IRS e-file is the most accurate, safest, and fastest way to file your tax return. You can get your refund in as little as 10 days.
CCAP's tax preparation services are offered at our Cranston location: 311 Doric Avenue, Cranston, RI (lower level). Call us today for an appointment, 401-467-7013.
What to Bring to prepare your taxes…
Proof of identification (photo ID)
Social Security cards for you, your spouse and dependents
An Individual Taxpayer Identification Number (ITIN) assignment letter may be substituted for you, your spouse and your dependents if you do not have a Social Security number
Proof of foreign status, if applying for an ITINBirth dates for you, your spouse and dependents on the tax return
Wage and earning statements (Form W-2, W-2G, 1099-R,1099-Misc) from all employers
Interest and dividend statements from banks (Forms 1099)
Health Insurance Exemption Certificate, if received
A copy of last year's federal and state returns, if available
Proof of bank account routing and account numbers for direct deposit such as a blank check
To file taxes electronically on a married-filing-joint tax return, both spouses must be present to sign the required forms
Total paid for daycare provider and the daycare provider's tax identifying number such as their Social Security number or business Employer Identification Number
Forms 1095-A, B or C, Affordable Health Care Statements
Copies of income transcripts from IRS and state, if applicable
Call us today for an appointment, 401-467-7013.
Learn More