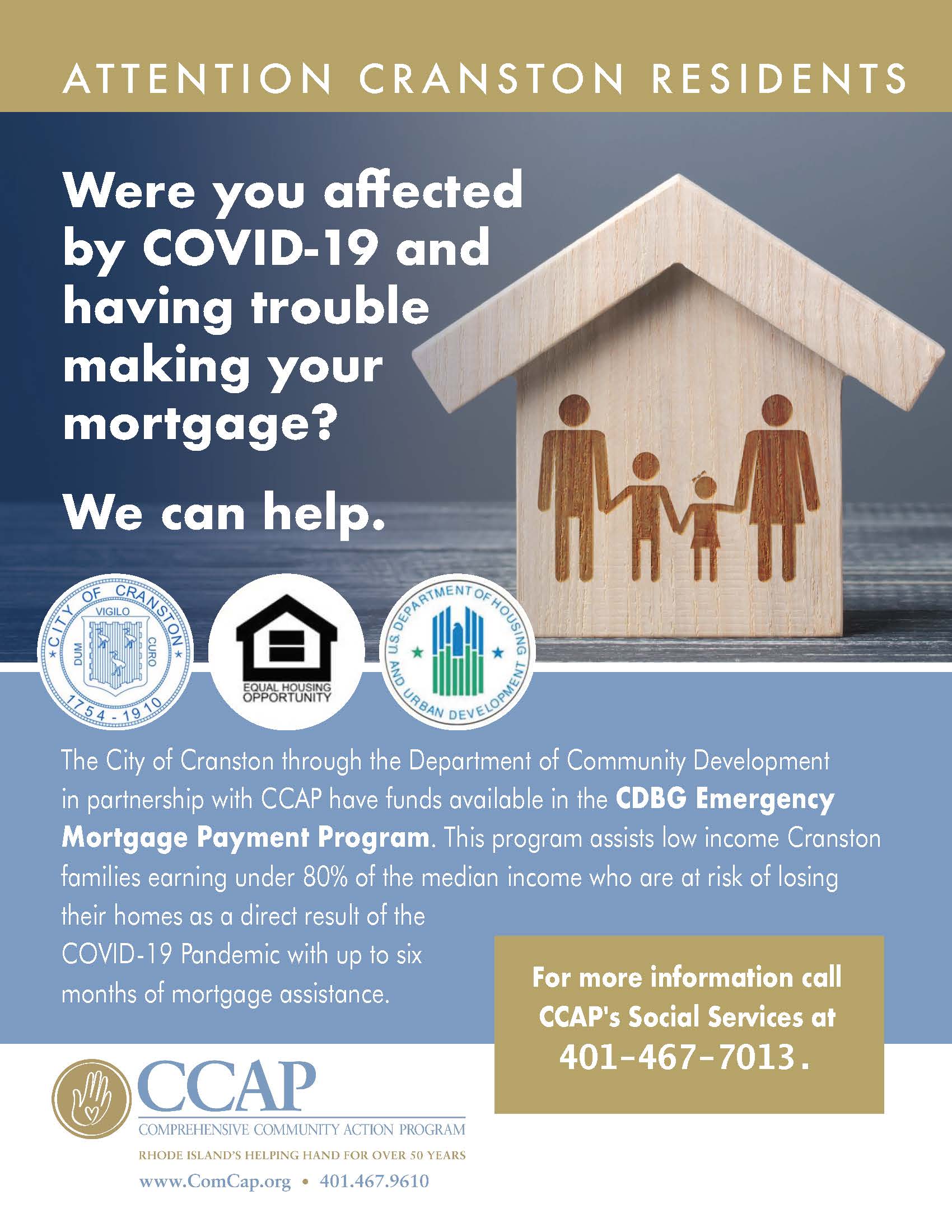 Were you affected by COVID-19 and having trouble making your mortgage?
We can help!
The City of Cranston through the Department of Community Development in partnership with CCAP have funds available in the CDBG Emergency Mortgage Payment Program. This program assists low income Cranston families earning under 80% of the median income who are at risk of losing their homes as a direct result of the COVID-19 Pandemic with up to six months of mortgage assistance.
For more information, call CCAP's Social Services at  401-467-7013.
Learn More