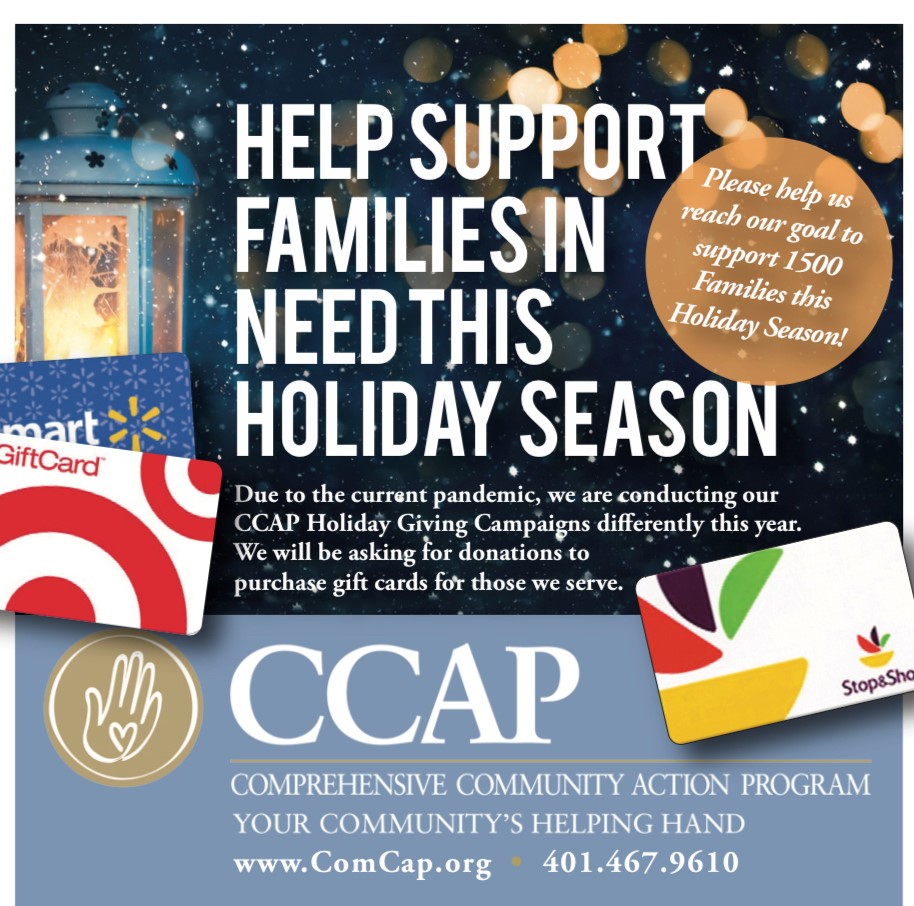 CCAP HOLIDAY GIVING CAMPAIGNS Please help us reach our goal to support 1500 Families this Holiday Season!
October 15, 2020
by CCAP
Community, Coventry, Cranston, Food, Giving, Holidays, Pawtucket, Providence, Scituate, Uncategorized, Warwick
0 comments
Due to the current pandemic, we are conducting our CCAP Holiday Giving Campaigns differently this year. We will be asking for donations to purchase gift cards for those we serve. CCAP's Holiday Giving Campaign supports a special Thanksgiving Family Meal and our Adopt-A-Family Program. Our Goal is to support 1,500 families this Holiday Season!

We are a seeing an unprecedented number of our neighbors turning to CCAP during these challenging times. A large number of families we serve have lost their jobs, suffered an illness, or a different type of crisis…usually through no fault of their own. Last year we touched the lives of more than 35,000 people and provided $1.2 million in uncompensated services.
Thanksgiving Meal Drive
To ensure that struggling family have a Thanksgiving dinner this holiday season, please consider purchasing a grocery-store gift card the next time you are shopping.
A $50 GIFT CARD WILL PROVIDE A FAMILY OF FOUR A WONDERFUL THANKSGIVING DINNER.
You can also help us fill our shelves by donating non-perishable food, paper goods and cleaning products. All food and donations can be delivered during business hours: 9:00 a.m. – 3:00 p.m. 311 Doric Avenue, Cranston, RI 02920 (lower level) – Please make your check payable to Comprehensive Community Action/ Gift Cards and send to 311 Doric Avenue Cranston, RI 02910, Attention: Holiday Giving Campaign.

CCAP Adopt-a- Family Program
A $300 DONATION TO THE "CCAP'S ADOPT-A-FAMILY PROGRAM" ADOPTS AN ENTIRE FAMILY (and 100% of your donation goes to the family). Donations in other amounts are also appreciated. Please make your check payable to Comprehensive Community Action and send to 311 Doric Avenue Cranston, RI 02910, Attention Holiday Giving Campaign, before December 10th.
Donate Now Online Here!https://www.paypal.com/donate/?cmd=_s-xclick&hosted_button_id=LM5XCZEKLRQWE

For more information about CCAP's Holiday Giving Campaign, contact Sherry Diaz, Vice President of Social Services, (401) 562-8336, sdiaz@comcap.org or Lee Beliveau, Vice President of Development at 401-562-8356, lbeliveau@comcap.org.

Special Thank You to our Sponsors:
Mutual of America
Picerne Family Charitable Foundation
Beacon Communications
Warwick Beacon & The Cranston Herald
Hilb Group/New England
Rose & Kiernan, Inc
Cranston Police
Rotary Club of Cranston
Starbucks – Chapel View
Sir Speedy Cranston
THANK YOU!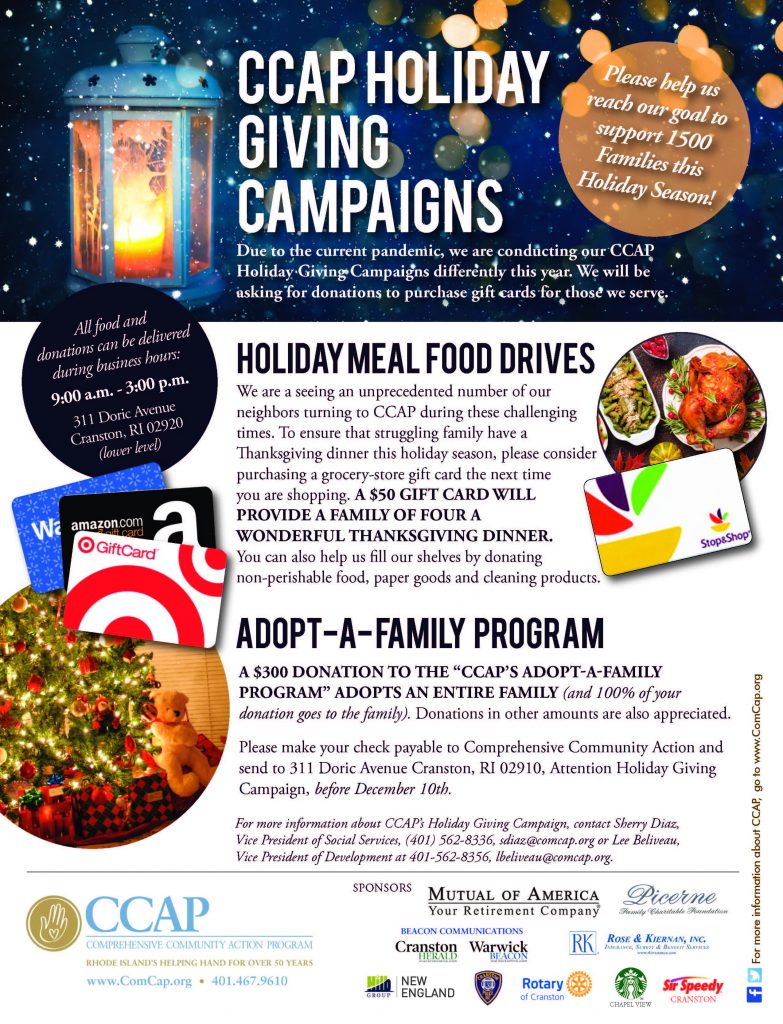 Related Posts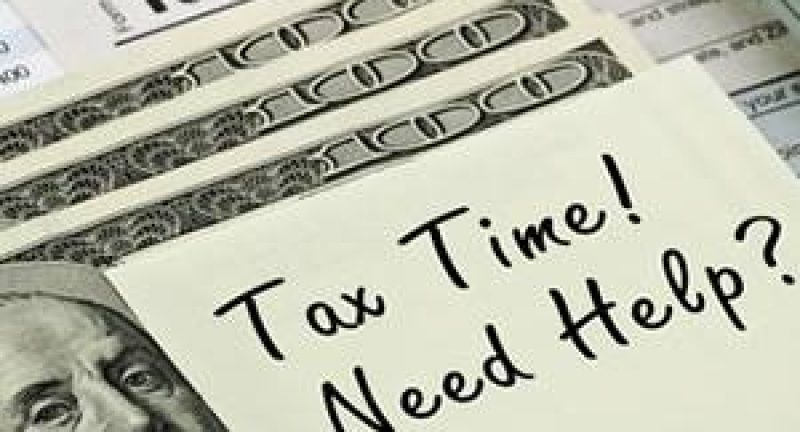 CCAP's VITA Preparation Assistance Program is a free Tax Assistance service for...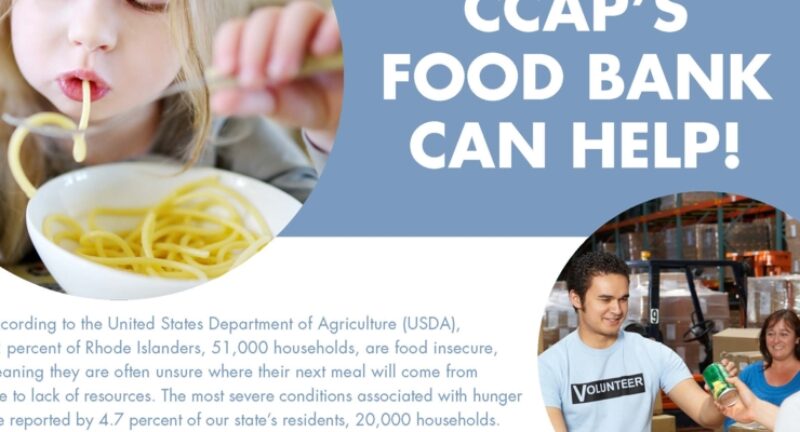 Everyone needs a little helping hand from time to time. If you, or someone you...