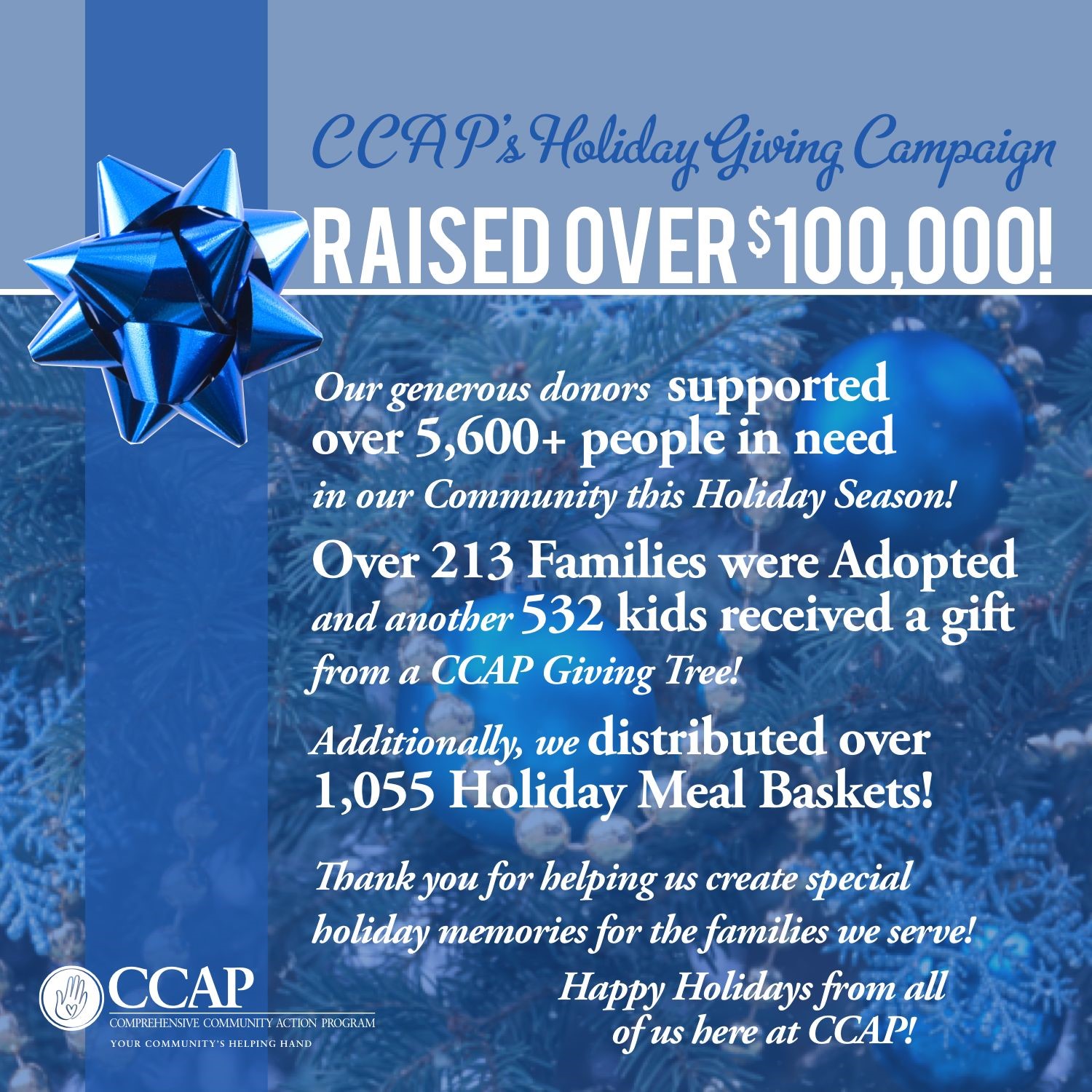 CCAP's 2019 Holiday Giving Campaigns raised over $100,000!
CCAP supported over 5,600 people in need in our community during the holidays!
The Holiday Giving Programs at CCAP helps to bring the joy of the Holiday Season to our neighbors in need. Community support through donations from individuals and organizations for our Adopt-a-Family, Giving Trees and Food Drives are critical in making these programs successful.
This year over 213 Families were Adopted and another 532 kids received a gift from a CCAP Giving Tree and addition we distributed over 1,055 Holiday Meal Baskets.
"We want to thank all of our generous donors for helping us create special holiday memories for the families we serve," said Joanne McGunagle, CCAP President & CEO.
CCAP is one of Rhode Island's largest organizations dedicated solely to fighting the war on poverty. Our professional staff provides a wide spectrum of services designed to help those in immediate need and empower anyone desiring to become more self-sufficient. The agency has a staff of over 350 and an annual operating budget of over $33 million dollars. Serving more than 40,000 clients, CCAP is one of the largest community action agency in Rhode Island.
Related Posts
Everyone feels low from time to time, so it's not always easy to know when it is...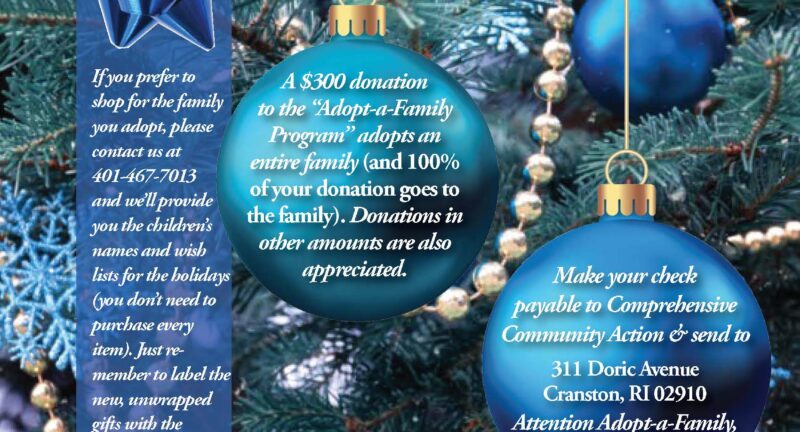 The Holiday Giving Programs at CCAP help to bring the joy of the Holiday Season...