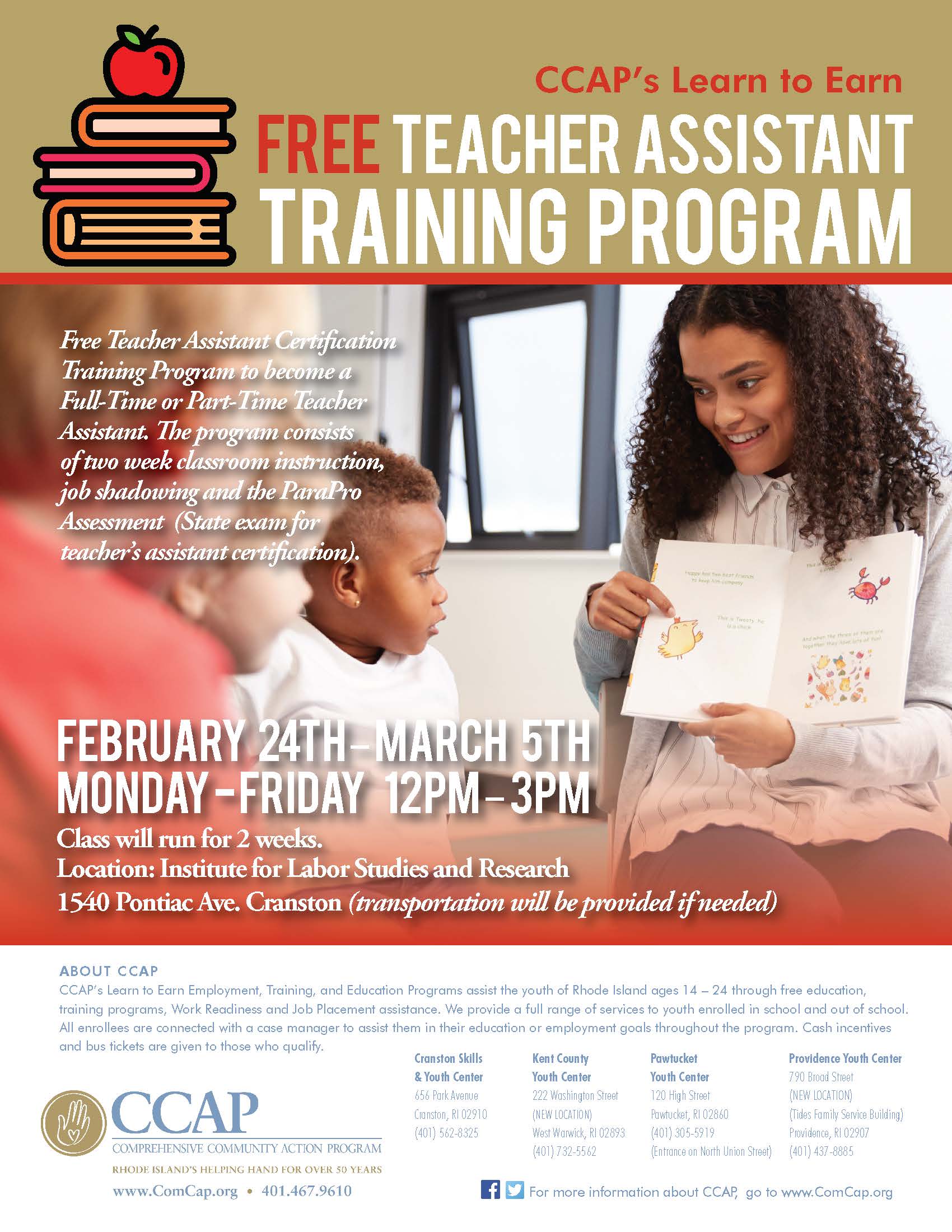 Are you 18 – 24 years old, have a clean BCI and a High School diploma or GED? Call today to sign up for our FREE Teacher Assistant Training Program.
CCAP's Free Teacher Assistant Certification Training Program to become a Full-Time or Part-Time Teacher Assistant. The program consists of two week classroom instruction, job shadowing and the ParaPro Assessment (State exam for teacher's assistant certification).
• February 24th – March 5th – Class will run for 2 weeks.
• Monday – Friday 12pm – 3pm
Location: Institute for Labor Studies and Research
1540 Pontiac Ave. Cranston (transportation will be provided if needed)
For more information or to sign up call one of our L2E Youth Centers:
Cranston- 562-8325
Kent County- 732-5562
Providence- 437-8885
Pawtucket- 305-5919
CCAP's Learn to Earn Employment, Training, and Education Programs assist the youth of Rhode Island ages 14 – 24 through free education, training programs, Work Readiness and Job Placement assistance. We provide a full range of services to youth enrolled in school and out of school. All enrollees are connected with a case manager to assist them in their education or employment goals throughout the program. Cash incentives and bus tickets are given to those who qualify.
Learn More