COVID-19 Vaccine
CCAP Family Health Services is now vaccinating patients age 18-64 with qualifying medical conditions and those 65 and older.
You must be 18 and older or older and have received health care service (any service at any site) at CCAP Family Health Services.
Call (401) 943-1981 to schedule an appointment.
We do not have a wait list.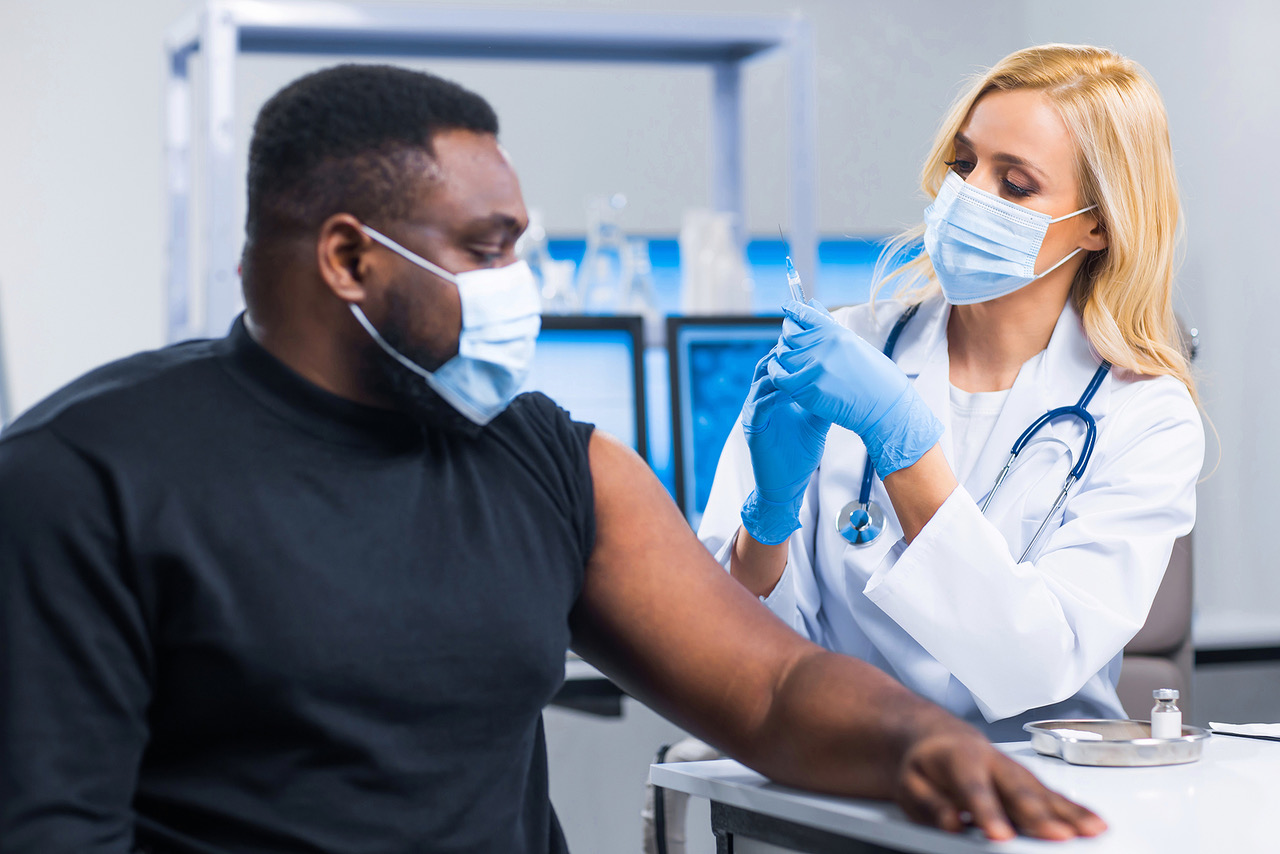 COVID-19 Care and Testing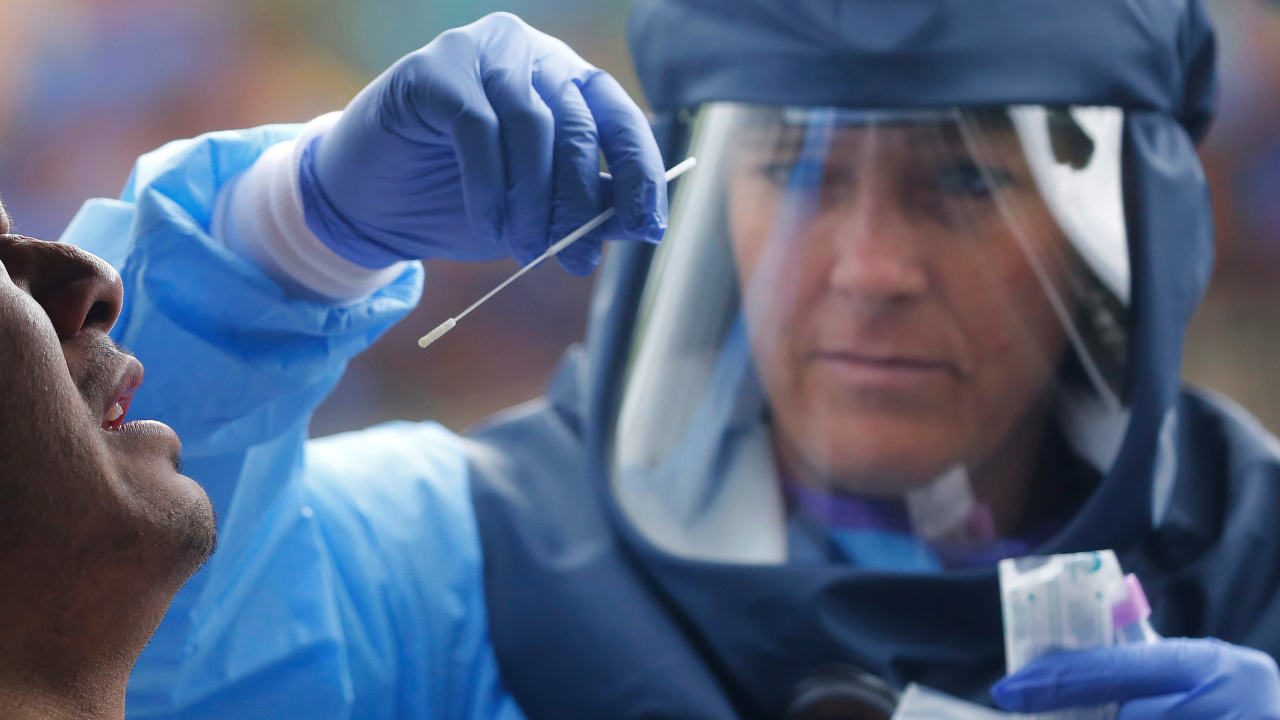 CCAP COVID-19 Appointment Only-Drive Up Testing
Location:  1090 Cranston St, Cranston
Hours:  Tuesday and Thursday:  2:30 pm to 3 pm
This is Not a Rapid Testing Site – All days and hours are subject to change due to necessity or weather conditions.
---
You can call any health center location to get an appointment for testing, a Telehealth visit is required in order to schedule testing
Family Health Services of Cranston – 401.943.1981,
Family Health Services of Coventry – 401.828.5335
Everett C. Wilcox Health Center, Warwick – 401.732.9090
Primary Care Partners Health Center, Warwick – 401.384.6007
Once you've gotten any COVID-19 vaccine, you still need to wear a mask, get tested, and watch your distance. Isolate if you have tested positive/have symptoms, and quarantine if you are a close contact or have traveled to another state or country. For more information visit: https://covid.ri.gov/vaccination
COVID-19 Vaccine Benefits
Benefits of Getting a COVID-19 Vaccine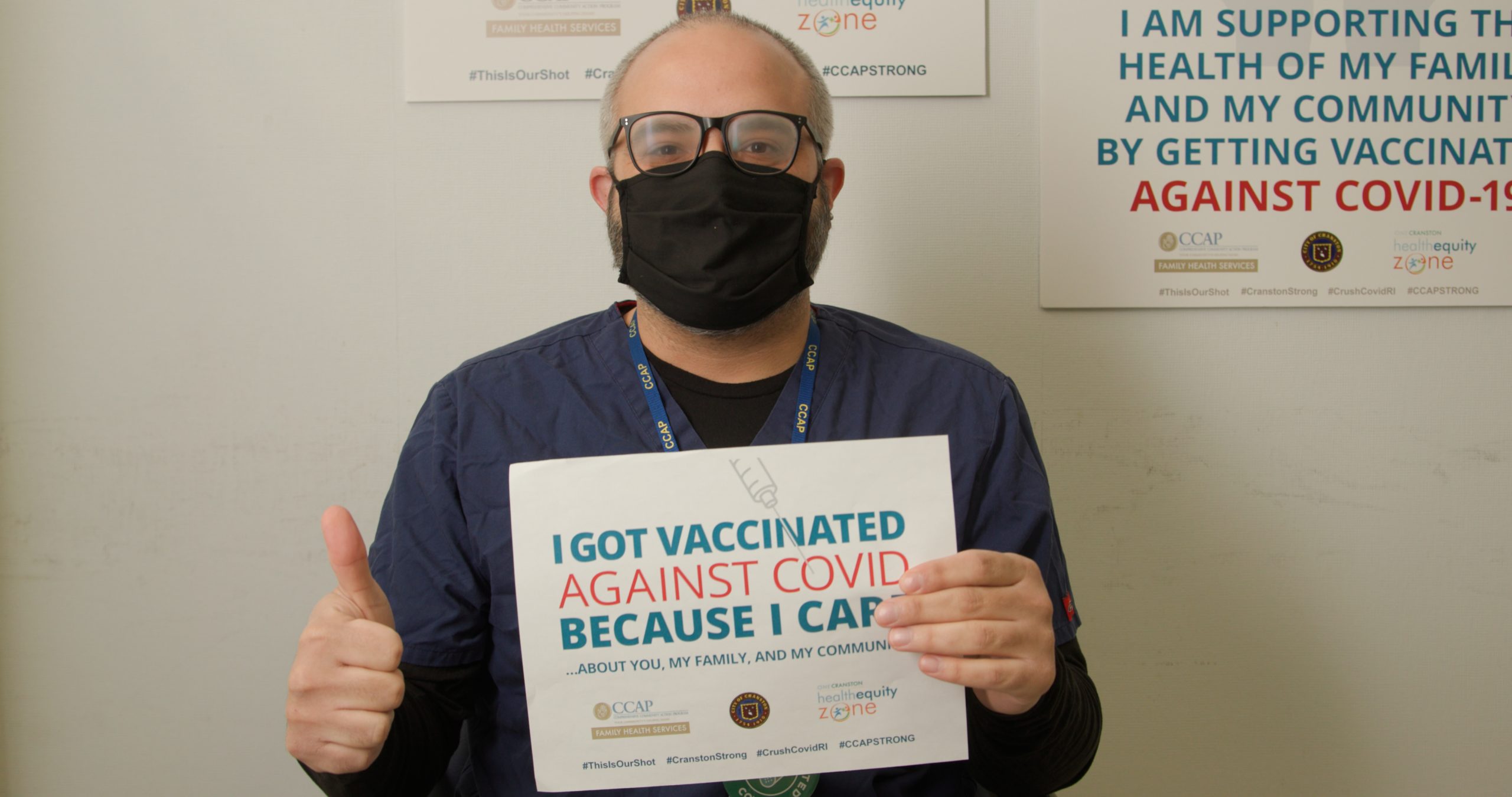 CCAP's Public Health Awareness Campaign ..."I got vaccinated AGAINST COVID because I CARE"
CCAP's Public Service Announcement  – "I got vaccinated against COVID-19 Because I Care ABOUT YOU, MY FAMILY, AND MY COMMUNITY!"
Mayor Kenneth J. Hopkins, Mayor of the City of Cranston., Jason Villa, MHS, MS, PA-C, Assistant Medical Director, CCAP-Family Health Services and Kayland Arrington, MPH. CCAP's OneCranston Health Equity Zone Initiative Direct
CCAP's :30 English PSA – I got vaccinated against COVID-19 Because I Care ABOUT YOU, MY FAMILY, AND MY COMMUNITY
CCAP's :30 Spanish PSA – I got vaccinated against COVID-19 Because I Care ABOUT YOU, MY FAMILY, AND MY COMMUNITY
COVID-19 vaccination will be an important tool to help stop the pandemic!
Wearing masks and social distancing help reduce your chance of being exposed to the virus or spreading it to others, but these measures are not enough. Vaccines will work with your immune system so it will be ready to fight the virus if you are exposed.
The combination of getting vaccinated and following CDC's recommendations to protect yourself and others will offer the best protection from COVID-19.
CDC data shows there are four times more Hispanic or Latino (Latinixs) Persons being hospitalized in America from COVID-19-and dying three times more-compared to white Americans.
Help stop the pandemic by getting vaccinated. We encourage you to get the COVID-19 vaccine when it is available to you. Get it to protect yourself, your family and your community.